This Itsukî Kenko Patch drains excessive fluids through the biggest pores in the whole body - your feet, stimulating return circulation of blood and lymph back to the torso. Blending with ginger root extracts, it reduces swelling and soothes pain by its warming and anti-inflammatory properties.

Each Box Contains 20 Health Patches
Dokudami, also known as Houttuynia Cordata, is a plant that has a lengthy history as a healing agent.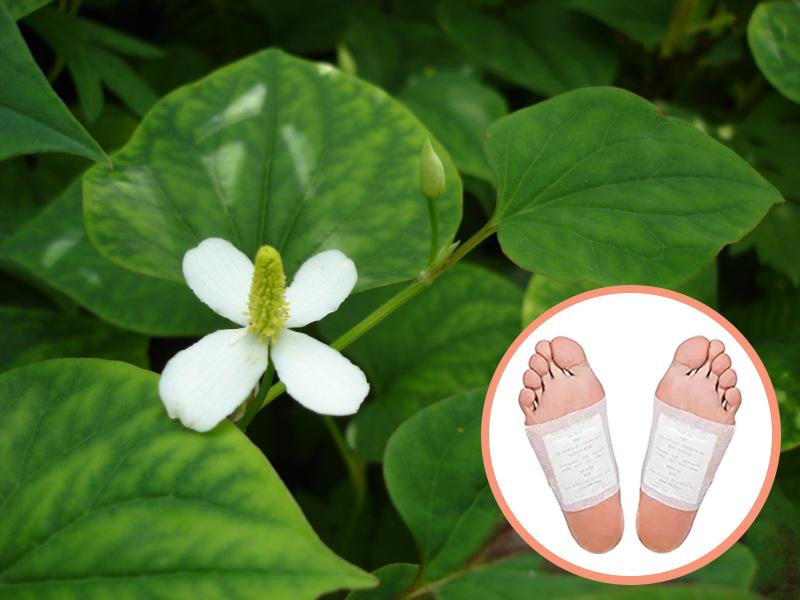 In Asia, Dokudami is considered a "cure-all" medicinal herb. It is the best treatment for:
Someone who suffers from

headaches

and

fall sick often

Someone who is working in a

stressful environment

Someone who is suffering from

insomnia

Someone who is suffering from

joint pain
Great for anyone, active individuals, busy workers, and athletes.
9 key Dokudami's Benefits

High in Antioxidant
Detoxifies the Body
Remedy for Environmental Sensitivities
Enhances Calm
Boosts Memory and Concentration  
Increases Energy Levels 
Protection Against Harmful Organisms
Fortifies the Immune System
Combats Free Radicals
How To Use:
🌿 Apply the patch on your sole or on any part of your body that is affected or experiencing pain (e.g. foot, shoulder, waist, knee, elbow etc.) just before sleep. Dispose the tainted patch the next morning

🌿Use a fresh patch the next night and repeat it daily. For new users, use everyday for 2 weeks, 1-2 times a week subsequently.

🌿Do not let it dry. Please use immediately once the seal is open.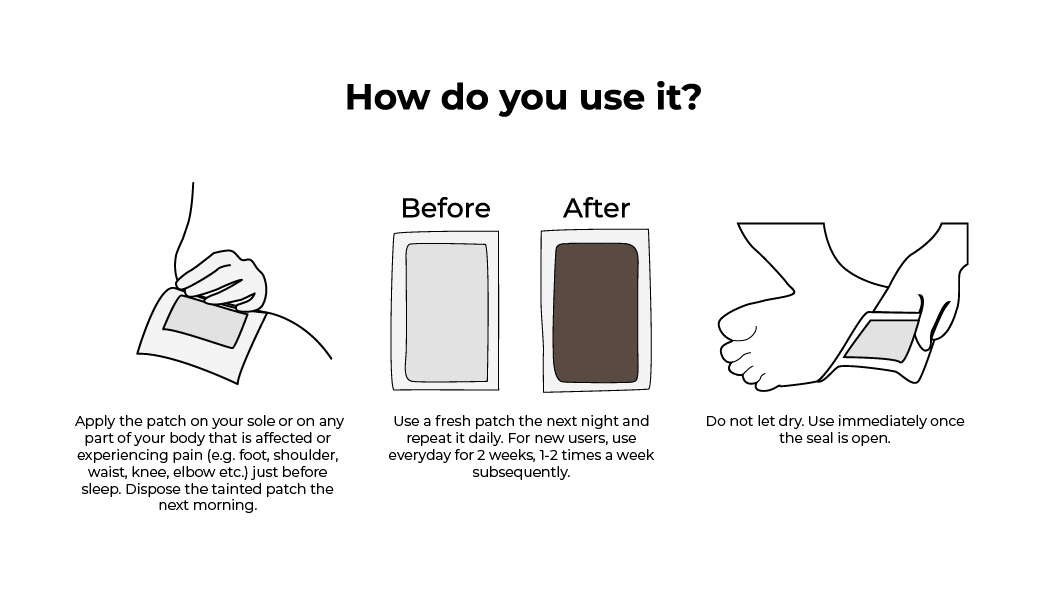 SPECIFICATIONS:
Ingredients: Dokudami, Ginger, Bamboo Char, Chitosan, Tourmaline
Net Weight: 50g
SHIPPING DELAY NOTICE:
Please be expected 2-4 weeks shipping delay due to High Volume of Order